Wanna Upgrade?
Upgrade now to claim your 7-day free trial
0m 0s
Here's what you'll get
👇👇👇
The Ideas Database & Deep Dives
Leverage your unfair advantage and seed your new online business with over 2,000 hours of market research.
Here's what you get:
1. All Of Our Ebooks
2. The Ideas Database
3. Tuesday Deep Dives
4. 2x More Business Ideas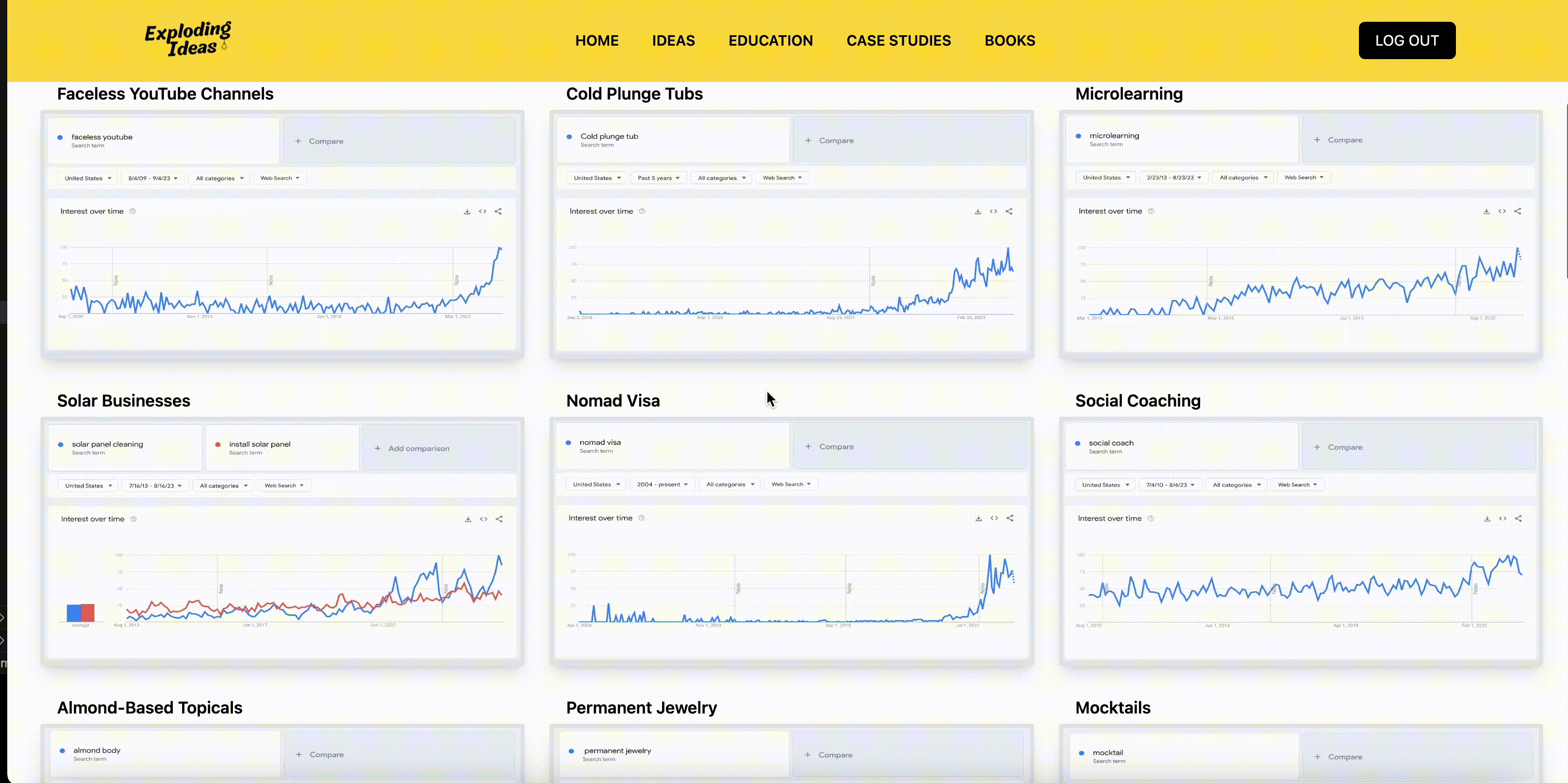 It's no secret.
The most popular way to escape the 9-5 grind is by building your own business.
Ever heard of Jeff Bezos?
How about Elon Musk?
Prior to starting Amazon and Tesla these billionaires worked for other people.
Jeff and Elon both ultimately opted out of that system, and built their own businesses which is where they were able to make an impact on the world.
But - building a business is hard.👊
Most businesses fail within their first year.
And the majority of those founders get saddled with debt.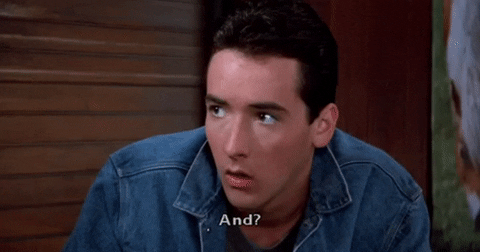 It doesn't have to be that way.
You see, there's an overarching trend to the businesses that succeed.
Businesses that succeed capitalize on tailwinds⛵.
Tailwinds are catalysts in the market that give a business momentum.
Typically tailwinds are behavioral, technological and/or regulatory.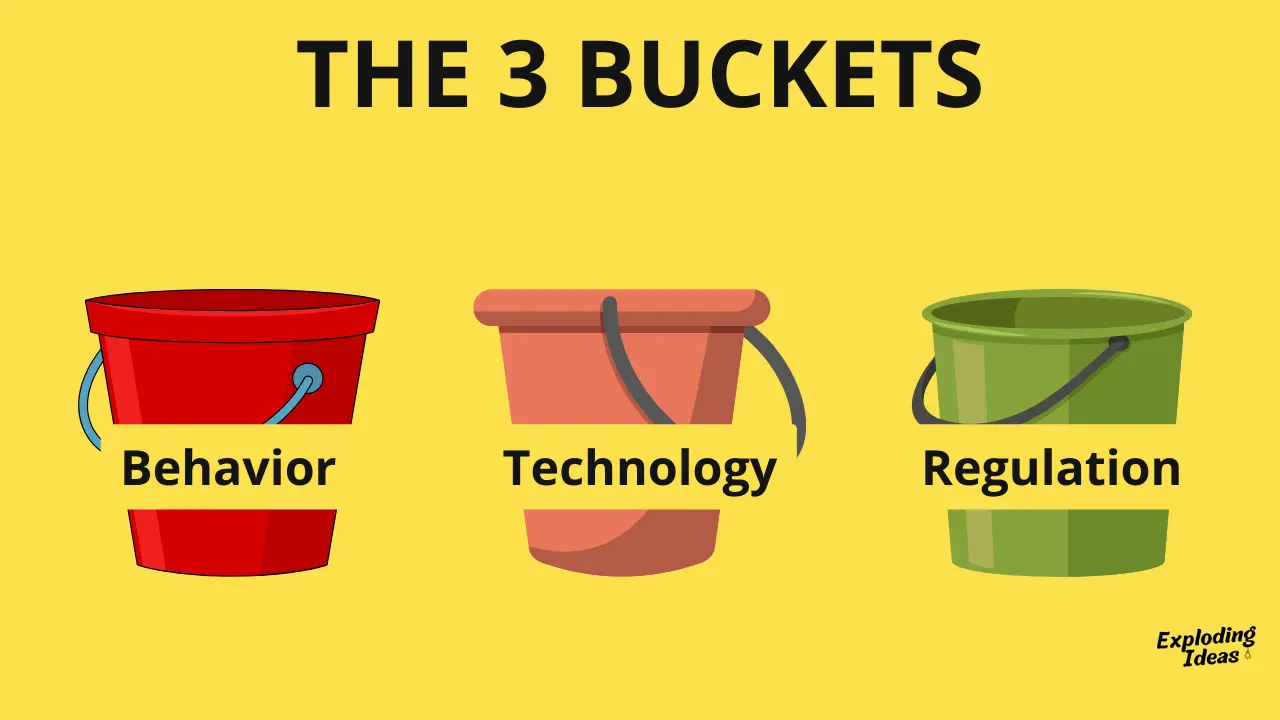 For example, Solar is experiencing tailwinds right now because of regulation.
The government is giving out tax credits making installations a no-brainer.
This makes Solar a booming business opportunity.
Want another example?
Shopify stores and Facebook ads made it cheap and easy for entrepreneurs to go direct to consumer, lowering costs and shortening the supply and distribution chain. - Technological tailwinds.
This coincided with consumers now being open so open to the convenience of purchasing online, that they started buying from online-only brands with no physical stores. - Behavioral tailwinds.
It was the opportunity of a lifetime, multiple tailwinds converging.
Capitalizing on these tailwinds made entrepreneurs like Native Deodorant founder Moiz Ali, over $100,000,000.

So here's the idea.
You want to be on the left side of this bell curve.
You win by paddling out as a wave is forming and build a business that rides the wave.
That's where the Deep Dives come in.
Every Tuesday we send out a Deep Dive report based on the Exploding Idea you got on Sunday.
In the Deep Dive you'll learn:
- What tailwinds are fueling the trend.
- How to tap it by leveraging a gap in the market.
- 3 fresh business ideas you could build to tap it.
The Deep Dive lowers any chance of failure because you'll learn where the gaps are in the market.
If you join now you'll also get access to the entire Exploding Ideas database of past Deep Dives and ideas.
The database has thousands of hours of research neatly organized.
My favorite Deep Dive in the database is on Green Noise.
Basically I tested the "Green Noise" Deep Dive on my own for $20 and made a $1,200 return.

Tailwinds, am I right!?
Anyways, if this sounds interesting to you, here's a 7-day free trial to check out the ideas database, the weekly Deep Dives, more business ideas and all of our ebooks…
I hope to see you inside!